"Is there money in the benevolence fund?" Dr. Mary asked me as we headed out to the rural clinic site near Ajora Falls. "I'm concerned Temegtu isn't healing. I want to run some labs on him and get an ultrasound. I also want to bring him home with me so I can supervise his nutrition and wound care."But Temegtu didn't show up at clinic on Thursday. Fortunately, we know where he lives, so on the way home from clinic we stopped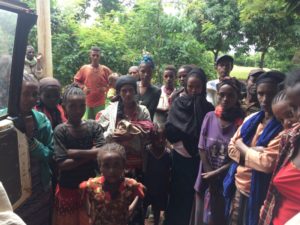 and called out for him.
Temegtu, his mother, siblings and neighbors gathered around the car as Dr. Mary explained her proposition. "I'd like to take Temegtu to Soddo Christian Hospital. He will stay at my neighbor's house, but I will feed him and make sure he continues to get the care he needs so his skin infection can heal. Do I have your permission?"
I'm telling you, people…the relief, the gratitude of that mom…it was a sight to behold. If your son had an infection seemingly taking over his head, neck and chest, and you were powerless against it, how desperate would you feel? As we pulled away with Temegtu in the car, his mother (Dad was out working in the fields) and neighbors blessed us and thanked us over and over until we rounded the bend.
Guess what, though? We DIDN'T have any money in the benevolence fund. Since I was right there and had the money to help, I told Mary that Kurt and I would happily cover all his hospital and non-hospital costs. This is not a story about us, though, because you would have done the same thing if you'd been here.
Which is why I'm relaying this story to you…you can do the very same thing without being here in Ethiopia. I encourage you to be a blessing to others by becoming a monthly donor to the benevolence fund of Soddo Christian Hospital.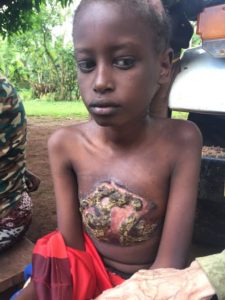 Go to soddo.org or click the blue button below to become a one-time or recurring donor to "Fund a Patient." It's like being here.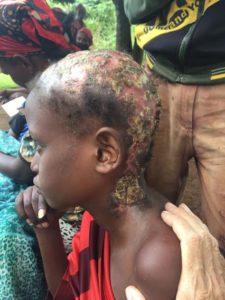 Donate now