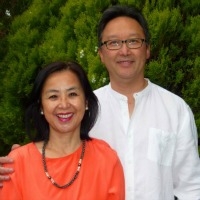 Andrew, a surgeon, and Sok-Hui, a physician, served three years (1992-1995) as SIM missionaries at Galmi Hospital (Niger, West Africa) with their three children – Carolyn, Timothy and Rebekah (then aged 5 years, 3 years and 8 months, respectively). Since their return to Adelaide (South Australia, Australia), Andrew has been back to Africa nine times – Niger (5), Cameroon (2) and Ethiopia (2) – either with family or leading teams of young people or doctors for cross cultural mission exposure, in addition to providing medical and surgical care. Andrew and Sok-Hui have also been involved in medical education in Fiji and India, respectively. Both Andrew and Sok-Hui are passionate about teaching, training and patient care, as well as discipleship.
They are excited to be part of what God is already doing in Ethiopia, with the vision of:
Training and capacity building in health care
Delivering excellent patient care
Developing national leadership and the church
Andrew and Sok-Hui serve through SIM Australia.