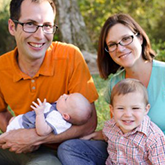 The Hodges and Yates Families are seeking some home school support.
Do you have a heart for kids?
are you interested on living overseas?
are you ready to see God use you, in ways you did not expect?
Soddo Christian Hospital www.soddo.org is looking for a full time teacher for the 2018-2019 school year. We are seeking a teacher to participate in a rich learning environment for all the missionary children on campus. In Fall of 2018 this will include 8 children age 3-11 supported by one full time homeschooling mother and one additional teacher/helper as well as the working parents of two more families.
Primary Teaching responsibility:
Preschool for two children (age 3 and 4)
Kindergarten for 1 child (age 5)
Homeschool support for another family with 4 children age 3-11.
We are open to a variety of teaching strategies to share the load among the teachers and parents.
Candidate should love children and early education and be excited to live in a new culture. Candidate should be in good health and able to keep up with a group of active young kids.
Candidate should love Jesus Christ and desire to participate in the spiritual life of the children.
Work Expectation:
5 days per week, 5-7 hours per day
Terms:
The teaching position is a volunteer missionary experience. In country living costs are low.
Comfortable housing with electricity and internet will be provided.
Commitment should be 9-12 months starting August or September 2018