Would you consider listing Soddo Christian Hospital as a gift idea for your wedding?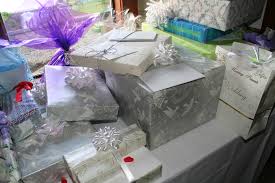 One of our recent visitors is!  We recently received the following letter from Anna, a volunteer this year at the hospital. (Last names have been removed for publication.)
Thank you for the well wishes for my upcoming marriage! Connor and I are very excited for October to be here! Soddo Christian Hospital posed our first HUGE obstacle as a couple, as I left to spend two months at Soddo having just recently entered into our relationship.  When I first told Conner about my upcoming trip, I was terrified. What if he wasn't willing to wait around for me to return home to America? Believe it or not, I already knew before my trip that I wanted to spend forever with him. To my surprise, he was beyond supportive and even sought out daily devotional for us to do together each day while I was away. 
As we started planning the wedding, the topic of wedding favors came up, and we instantly knew what we wanted to do – pay for a surgery in the name of our guests! I have seen firsthand the wonders done in Soddo, and I am so thankful for the experiences I had at SCH. We plan to have an area set up at the wedding reception where we share with our guests the work God does through the surgeries at Soddo. With the patient's permission, of course, we'll display pre-op and post-op pictures you provide—and maybe x-rays too since I'm an x-ray nerd! In honor of our guests, Connor and I would like to donate between $800-1000 to the Benevolence Fund for a future surgery. I will leave it completely up to doctors at SCH to determine who needs the money most.
I look forward to hearing back from you and working together to change someone's life!
As a footnote, our doctors are amazingly excited about this gift.  We have already identified two patients whose surgeries the wedding gift will cover.
This video shows how another patient's life was changed as a result of a surgery performed thanks to our "Fund a Patient/Benevolence Fund".
Last year the Soddo Benevolence Fund provided over $175,000 for our poorest patients' surgeries.