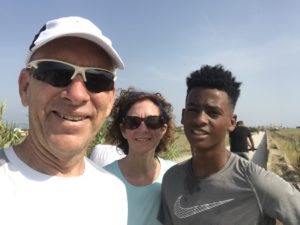 The Hinrichs have been supporters of Soddo Christian Hospital ever since learning their youngest son, originally from the Wolaitta Region, had received care in the outpatient department before he joined their family in 2009.
In August 2017, they began serving full-time in Soddo. Kurt is a civil engineer who is serving as the Facilities Engineer and Assistant CEO.  He is using his experience in design and construction to expand the hospital's facilities and improve the maintenance of the existing facilities. Amy's background in health care administration has been helpful as she supports the international medical staff with their training and licensing programs as well as supporting others when they are away.
Amy and Kurt have two adult children in the United States, and their youngest son, Joseph, attends Rift Valley Academy in Kenya.
They serve with Global Outreach