We get asked this question a lot, so we thought we'd show you.  Here is a map of Ethiopia:
As you can see, the capital city Addis Ababa is located smack in the middle of the country.  If you visit Soddo, this is where you will fly into, usually from Europe, or maybe Washington, D.C.  From the southwest edge of Addis, you head south on the Jimma Road, and right outside of Addis, turn left down the highway that takes you to Soddo.  Here's the route:
From Addis, it's about a 330 km, or about 205 miles to Soddo.  You pass through 2 major towns, Butajira at around 100km (you're about one-third of the way there) and Hosanna at around 200km (now you're on the home stretch).  The journey takes about 5 hours.  Often folks will stop for lunch or coffee – we recommend the Rediet Hotel in Butajira.  Along the way, expect to see some beautiful rolling countryside, farmland, and Ethiopia chika bets, or mud houses.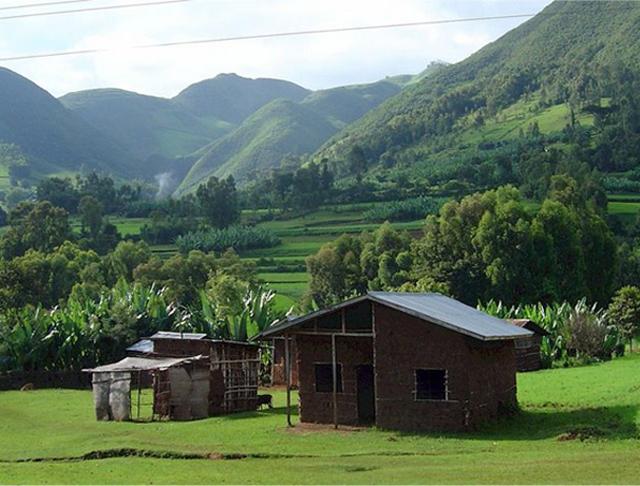 The big towns, like Hosanna and Butajira, are full of retail stores, restaurants, and hotels.  When in the towns you will see 3-wheeled motorized tuk-tuks that are referred to as a "Bajaj" after the Indian company that makes them.  Here's a couple photos:
And, of course, expect to see plenty of donkeys, donkey-carts, and pedestrians occupying the road as you travel.  In fact, many more people on the road in Ethiopia are on foot than in cars!